Here we show a few sites we currently look after.
Coast Radar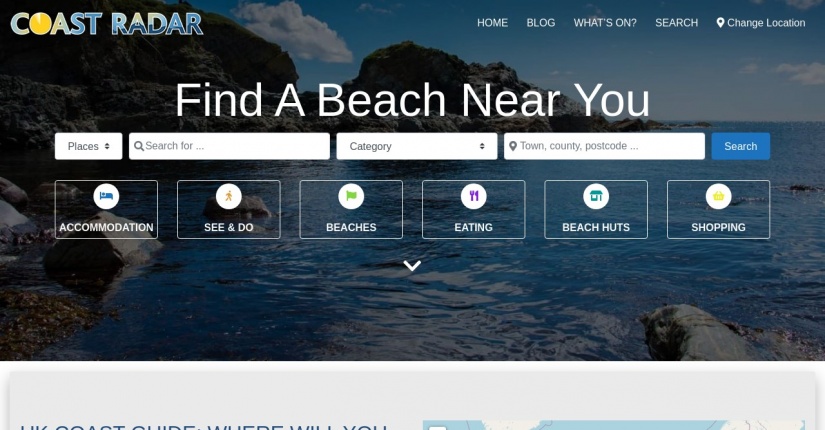 A location-based website and blog that has 1,000's of pages all searchable based on text or location parameters. The site requires strong optimisation for performance as it is media-rich and has large visitor numbers.
Nearest Brewery
Location-based website and blog using the popular GeoDirectory plugin.
Beespoke beekeeping
https://beespokebeekeeping.com/
Small business WordPress site for a start-up that needs a light touch with a plan to grow as the business is established.
MyPAWfectPlace
Location-based website providing a UK searchable guide to dog-friendly locations.